Happy 241st birthday America! I hope everyone enjoyed the day. We have some great events in the near future.
---
First up we have our DMTD open track event at NJMP in less than 2 weeks, July 18-19. The weather forecast is terrific, clear and sunny.
---
Just after DMTD NJMP we have a webinar on details of driving Canadian Tire Motorsport Park (Mosport). This high speed blind turns track is very challenging and knowledge of driving it is vital.
---
Another webinar, this time on NJMP Thunderbolt track. Check our website for the full webinar schedule.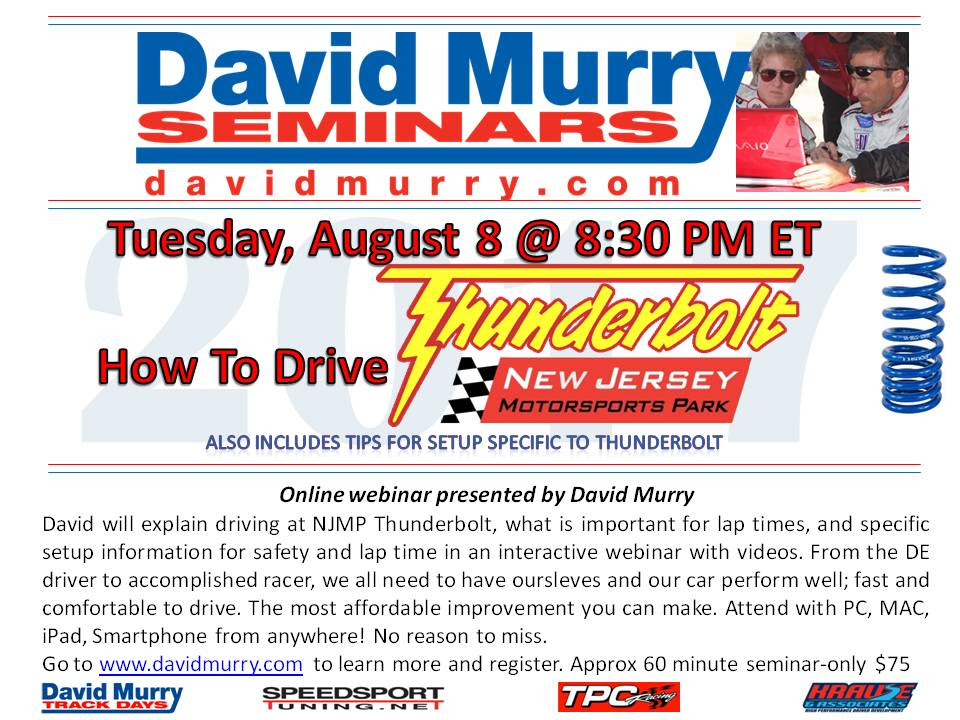 ---

After that we go to Road America for the first time ever, August 30-31. PCA club race follows our event there, come get some quality open track time to prepare. Then we go back to one our favorite places ever, VIR. Here is the full schedule. Hope to see you there.