We have 3 events in April, 2 at Road Atlanta and 1 at VIR. I hope you can join us. We have some special elements for each one.
April 3-4

Simcraft will have one of their world class simulators on hand and we will provide virtual coaching while you drive it, all complimentary of Simcraft and DMTD.
When you can't get on the track, train with the most realistic racing simulator from SimCraft. SimCraft's proprietary motion technology is the choice of many professional drivers and teams, and is endorsed by NASCAR, IMSA and IndyCar drivers. The full motion motorsport simulator from SimCraft features the stiffest and most advanced chassis design with the highest fidelity motion technology for motorsport training.
April 18-19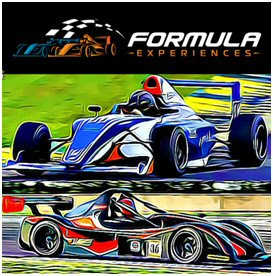 During our VIR Track Days come drive or ride-along with Formula Experiences. Formula Experiences will be offering rentals of their 2018 Radical SR1's and 2018 Ligier F4 cars. You can also purchase ride-alongs in a Radical SR3 during the day, or intense night rides on the first night of our two-day events. To book a car rental or ride-along, click here to check out the track day options: http://www.formulaexperiences.com/formula-track-driving-days
April 24-25
Precedes the HSR Mitty race.
Look forward to seeing you there. Register online at www.DavidMurry.com