Next event - June 27-28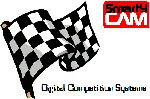 For those that would like to purchase and install any video or data recording devices please contact Joe Hullett with Digital Competition Systems. He can be sure you get the right product for your application. Joe will install it for at our event at no charge if you arrange it ahead of our time. Click on the icon for entire line of products and services and contact infomation.
We had a successful sold out event at VIR in April. Thanks to all that came and participated.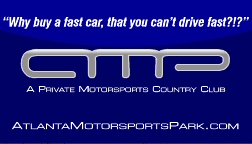 Atlanta Motorsports Park will be active this week after a long awaited completion! We will be scheduling a date for our DMTD event soon. Watch for an announcement and be sure to put it on your calendar. "I drove the track yesterday in a BMW M3. It is incredible. The first half of the track is technical and the last half is high speed with a great flow. Spa has nothing on the long twisty high speed stretch that leads onto the front straight, you better hold on", exclaimed David Murry. See his in car video, click here.