Next event June 27-28.
Just 3 weeks from now. As always, Smartycam available for use. Video and data analysis from David Murry included with entry, no additional fee. Sam Shultz will be on hand for additional coaching and optional private coaching. To reserve Sam in advance please email This email address is being protected from spambots. You need JavaScript enabled to view it..
TPC will also be at there for DMTD's trackside support. Contact them for any needs.

Any data, electronic, or video hardware needs please contact Joe Hullett ahead of the event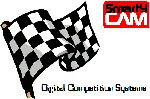 ---
China Trip: David Murry will be going to China in July to discuss the possibility of David Murry Track Days events there. He will also attend a Chinese sportscar race and have negotiations with several teams about development as well.
July 18 Speedsport Tuning: Speedsport Tuning is having an open house event at their facility with light dinner to showcase the products and services they provide. David Murry will be the guest speaker that evening. The event will start at 6pm but doors are open during the day for guests to observe the facility. Anyone interested in attending the open house please rsvp by email to This email address is being protected from spambots. You need JavaScript enabled to view it.. There is no charge and everyone is welcome.

52 MIRY BROOK ROAD, DANBURY, CT 06810