David Murry
David Murry - A Driver for All Classes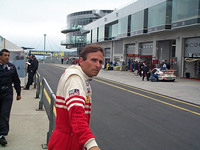 Since 1981, when the Atlanta resident first stepped into a Formula Ford, Murry built a reputation as a fast and consistent racing driver. In addition to his professional and technical expertise, he has become known as one of the "good guys" in the often wacky world of motorsports.
Murry's career began in Formula Fords, leading to the Sports Renault series. From 1981 to 1991, while driving everything he could get his hands on, he won numerous races and the 1985 Sports Renault Championship.
1991 saw the beginning of David's long tern relationship with manufacturers. He drove an Esprit for the Lotus factory and immediately won two races, so impressing Porsche that they hired him away from Lotus as a factory driver. Driving for the Porsche factory, David won the World Challenge Championship in a Porsche 911 Turbo. David also drove for the Porsche factory at LeMans in their LMP1 car competing for the overall win.

BMW then approached David contracting him to drive their BMW M3-GTR.
In 2009, late in his successful driving career, David started "David Murry Track Days" and it continues to be his primary focus today.
| | |
| --- | --- |
| | |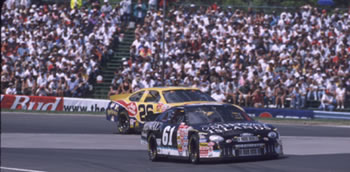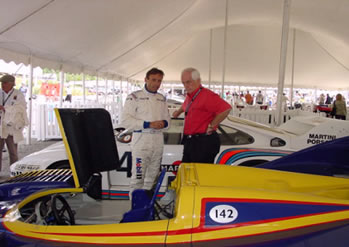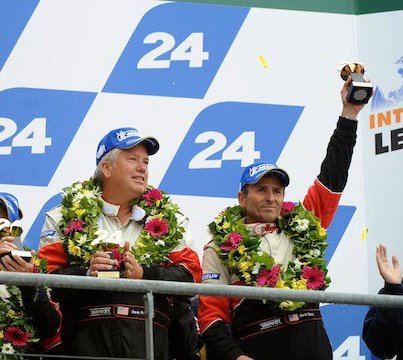 - personalized instruction
- interactive class time
- in-car video during track time
- evaluation of in-car footage and/or data
To sign up and select a date please contact David at This email address is being protected from spambots. You need JavaScript enabled to view it. then click the PayPal "Pay Now" button to confirm your reservation.
David will evalulate video and or data with the driver to maximize their progress in detail. David will tailor the critique to the particiapant and work on items specific to that driver. Also, car setup and other topics may be covered depending on the participants wishes.
SIGNIFICANT ACCOMPLISHMENTS:
- 24 Hours of LeMans (4 times) Podium finishing twice
- SCCA World Challenge Champion
- IMSA Grand Sports Firestone Firehawk Series Champion
- SCCA Professional Sports Renault Champion
- 24 Hours of Daytona (14 times) Podium 6 times
- 12 Hours of Sebring (13 times) Podium 5 times
- Pole at Petit LeMans 2009
- NASCAR Winston/Nextel Cup, running 8th
- 23 National and International Track Records, 5 consecutive Sebring Firehawk wins
- World Porsche Cup 2nd
- Factory Race Driver for Lotus, Porsche, BMW, and Nissan
PERSONAL:
- Born: New Orleans, Louisiana
- Residence: Atlanta, Georgia
- Status: Married
- Wife: Trudi Son: Dylan Dogs: Jack & Chloe
HOBBIES:
- SCUBA diver and private pilot
Additional information may be obtained through:

Bitner Goup
Chris Dirato | Vice President
800 Corporate Drive, Suite 214
Fort Lauderdale, FL 33334
Office: 954.730.7730, x123
Direct: 954.703.7938
Mobile: 917.921.9070
Fax: 954.730.7130
This email address is being protected from spambots. You need JavaScript enabled to view it.
www.bitnergroup.com